What is Health & Wellbeing?
Southern Cross Support Services (SCSS) can assist you to achieve your NDIS Goals around Health & Wellbeing by motivating you with your diet and exercise routines.
The NDIS price guide funds the services of dieticians and exercise physiologists. These professionals could have a great benefit to you and towards achieving your goals. To get the most from your NDIS funding, it is important to understand what is available and how your NDIS Plan can be utilised and stretched to provide you with more for less.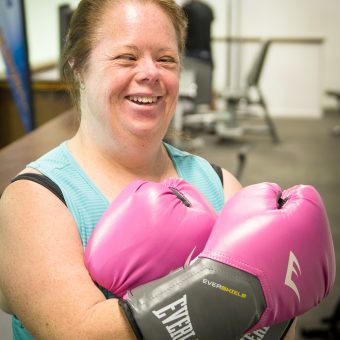 Feel good and learn something new!
SCSS can assist you with improving your health and support you in your journey to an independent life.
Exercise helps Assistance in Daily Living
Improving mobility and fitness to be able to do what you want and need to
By increasing your fitness you develop the strength, the balance and endurance to perform a multitude of tasks.
Take control of your quality of life
Do more, achieve more with SCSS
Access to health professionals to achieve the goals that have been agreed in your NDIS Plan
Health & Fitness affects you in many ways, by improving your health and fitness you will benefit from improved stability, endurance and be able to enjoy each day to the fullest.
Exercise can help you meet new people and the possibilities are endless!
Exercise and meeting new people in a gym or park can lead to a variety of successes both for you and your community
Create Purpose, Belonging and Security by participating in your community.
If you have Improved Health and Wellbeing (Capacity Building Supports) in your NDIS PLan, SCSS can assist you to find an appropriate service to suit your needs.
Is this service in my NDIS plan?
In your NDIS plan, Therapeutic Supports are funded by the Capacity Building Supports budget, under 'Improved Health and Wellbeing'.
Improved Health and Wellbeing (Capacity Building Supports)