Our growth story has been phenomenal and we continue to grow, providing a wide range of career pathways and opportunities for our people.
Southern Cross Support Services (SCSS) is constantly on the lookout for excellent frontline staff who can provide the care, support and service to our clients that we expect. To support our ever-growing frontline, we have a range of corporate roles that we also look to recruit for.
Our corporate divisions see us recruiting for staff in a variety of Finance, Facilities and Assets (including Property and Fleet), Human Resources, Recruitment, Learning and Development, Marketing, Workplace Health and Safety, IT, Administration, Quality & Compliance, Service Delivery, Rostering, Family Day Care, Allied Health, Plan Management and Support Coordination.
Our current job opportunities
SCSS is an exciting, fast paced and amazing place to work, that is ever-changing and growing. We are fortunate to be able to provide support in everything we do for our clients!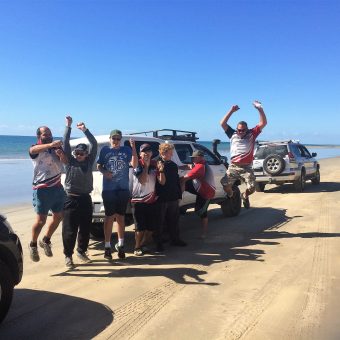 Work for us
Working for Southern Cross Support Services
What's it like to work at Southern Cross Support Services?
This is a question that our friendly and approachable recruitment team gets asked on a daily basis! And even on challenging days, they always say it is one of the most enjoyable and rewarding roles and they are proud to be part of a high performing organisation that truly lives its values and is able to care for our community.
Some Clients really enjoy camping, 4WD'ing and Fishing and so imagine a job where you get paid to support Clients to live their best life!