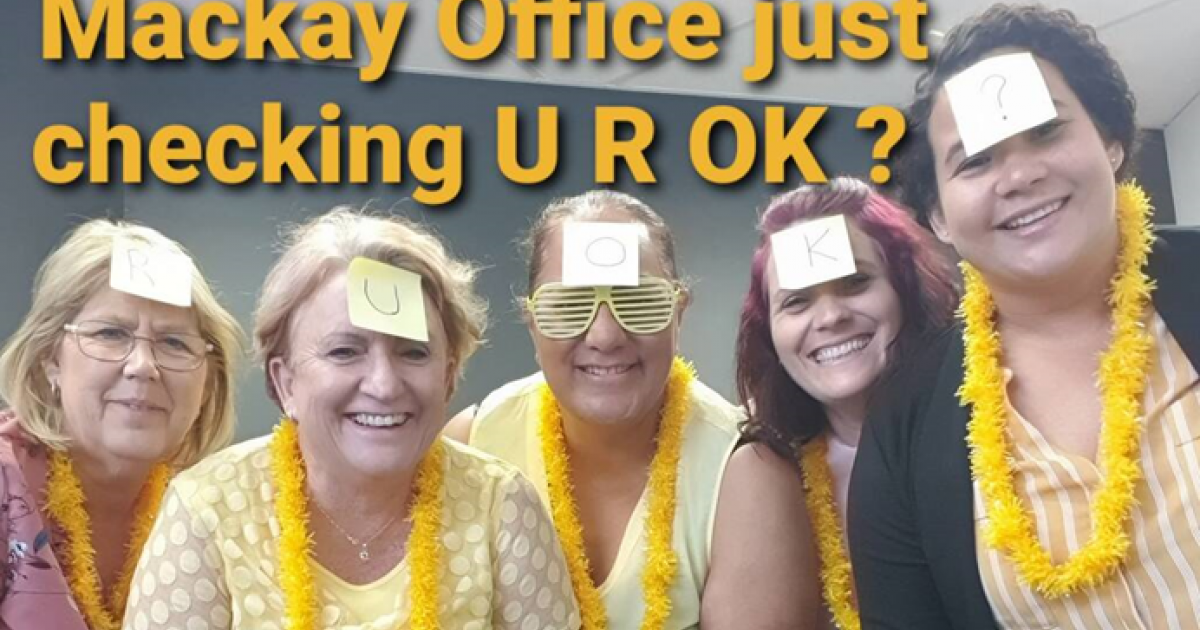 R U Okay? Day 2020
R U OK? Day was celebrated this year on Thursday 10 September 2020. It was an opportunity for Southern Cross Support Services employees to dress up and highlight the importance of having that vital conversation when someone says that they are not OK or appear to be struggling with life's ups and downs. You can use the following four steps and have a conversation that could change a life:
Ask R U OK?
Listen
Encourage action
Check in
You don't need to be a professional to reach out, just be a good friend and listener. 2020 has been a challenging year for everyone and it is even more important for us all to stay connected and support each other. You can learn the signs to help identify if you are not ok.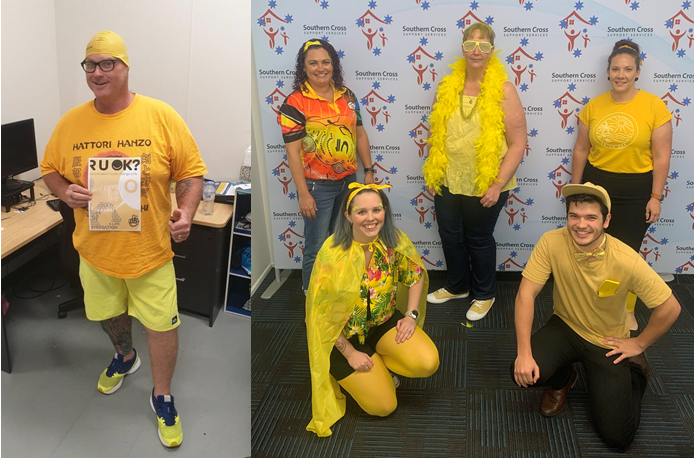 Southern Cross Support Services offers an Employee Assistance Program (EAP) to all staff members of SCSS and their immediate families completely free of charge - for three (3), one (1) hour sessions. This services is provided by independent counsellors via Access EAP.

Access EAP can be contacted by 1800 818 728 or by downloading the app via this link.
Please enjoy the photos below of our fellow colleagues dressed in yellow for R U OK? Day!

---