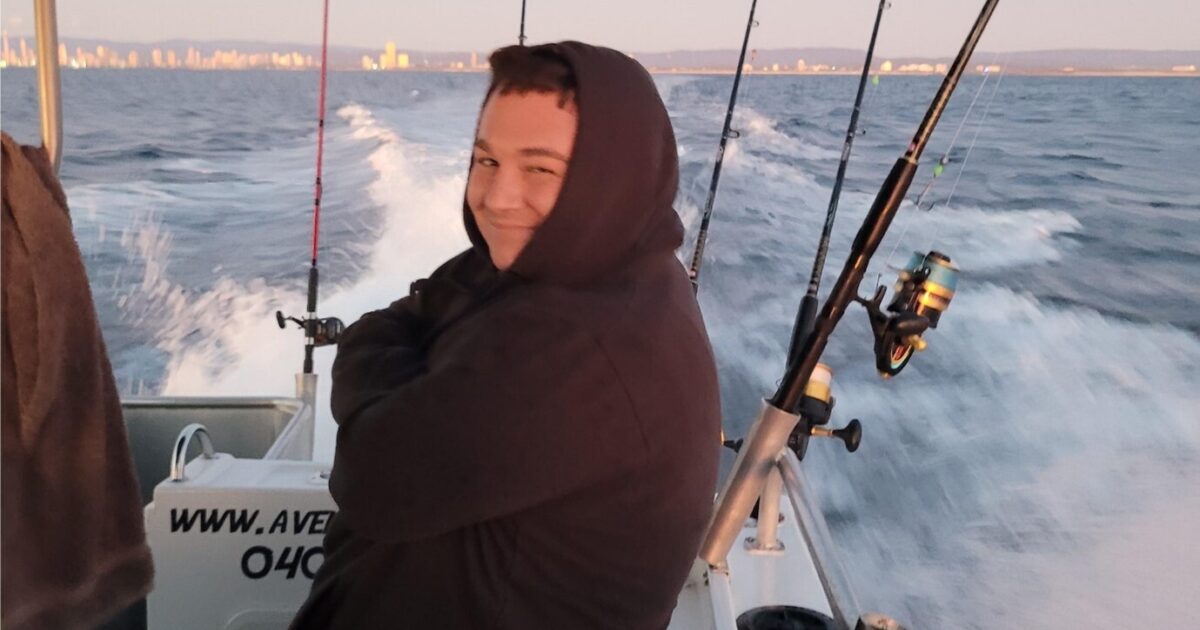 Jake's Fishing Adventure
Mouthwatering fresh fish, cooked straight off the boat. That's Jake's new specialty thanks to a recent fishing trip with his support worker, Teaza.
When Jake joined SCSS a year ago he created goals with a focus on independence. So, a fishing trip was the perfect chance to learn some new skills while doing an activity he enjoys.
Before the trip, Jake didn't know how to deep sea fish, he said, "Teaza taught me how."
Teaza's fishing techniques obviously paid off, Jake caught the second biggest snapper on the boat.
When they returned home Teaza taught him how to gut the fish and together they filleted them all. Then Jake impressed the SCSS Amanda House with his new cooking skills. Jake said his housemate really liked the fish and salad burgers.
The 5am start didn't curb Jake's enthusiasm for the fishing trip. Even a shark taking his line didn't deter him from wanting to go again.
Jake is appreciative of the support SCSS provide him. "Southern Cross is the best service I've ever been with and I've been with about five other places." Jake said. "The support workers are amazing." he continued.
When asked what he does on a normal day with the SCSS Amanda House team Jake said, "We go out fishing, movies, to the gym, stuff like that." Now Jake is looking for volunteer work, and he is looking forward to another fishing trip.
Jake says, "Southern Cross is the way to go," if you're looking for assistance.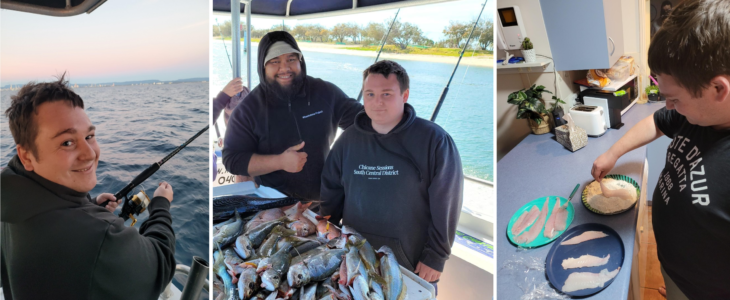 ---